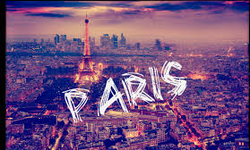 With the euro approaching parity with the United States dollar for the first time in over a decade, it's time to dust off your passport, grab your wallet and embark on a shopping spree in Europe. As recently as 2008, the euro was trading at $1.60. Whiles in Europe last week, it dipped below $1.05, just a hair above parity. (Among other conveniences, that eliminates the need to use a calculator while shopping or reading a menu.) The weak euro increases demand from travelers spending dollars, sellers who cater to that market can quickly adjust prices, even if those prices are quoted in euros and the products are sold in Europe. Airfares between Europe and North America are determined by aggregate demand on both sides of the Atlantic, as well as the supply offered by the carriers, and they're not cheap: The round-trip coach fare between New York and Frankfurt next month on Singapore Airlines was over $1,200. What does all this mean? Bargain travel is out there, but you need an expert to guide you...

What day should you travel, Where should you stay, How long should you stay? BAKER TRAVEL & COMPANY, have affiliates all over the world. It's our pleasure to place you with the best Resort, Vendor, and Airlines that fit your special needs. Although airfare to Europe is staying steady, when we bundle your package the savings are remarkable. Hotel, entertainment, rail and excursions are all built into the package at a huge discount.....Our preferred suppliers have deals daily and steals, and we have special cruise amenities for particular sailings to Europe.

The cheapest trip isn't the BEST vacation! The Best vacation is one that is molded just for you...... Be sure and take advantage of the free service that Travel Agents provide.....We see a European Destination is in your future!!